Pest Control in Wesley Chapel, FL
Fast & Reliable Pest Management Services in Wesley Chapel
Wesley Chapel, FL, is a growing town with that classic suburban feel. Our luxury communities attract residents and visitors alike, but they also attract pests. Pest activity is a threat that Wesley Chapel property owners must face throughout the year.
The only guaranteed way to protect your home or business from an infestation is to get help from a professional pest control company. Only experts can provide you with the thorough pest protection that you deserve.
Welcome to Bold Servicing, your local source for dependable and reputableresidential and commercial pest control solutions. Our family-owned and operated company is proud to offer comprehensive pest control services to homes and businesses throughout Pasco County and the surrounding areas.
Our team of experienced pest specialists provides premium customer service and quality pest treatments you can feel good about. Reach out to us today for your free estimate and inspection.
Searching for trusted pest control in Wesley Chapel, FL? Call us at (813) 669-5978 or reach out online to book your free inspection. We guarantee our services!
Home Pest Control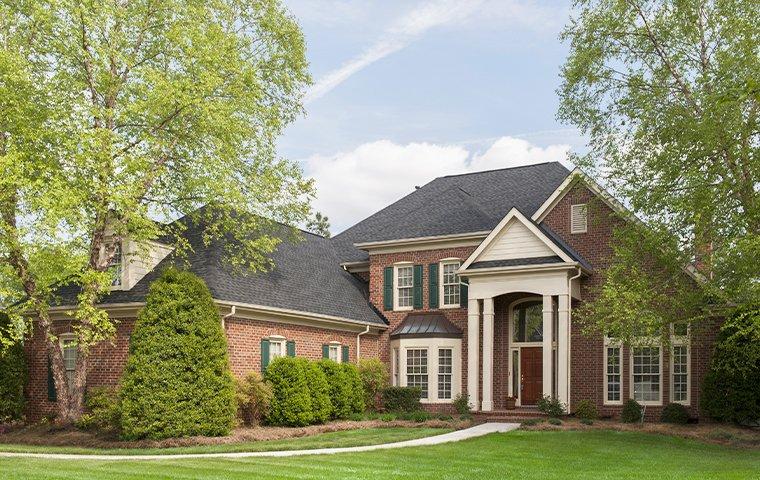 Household pest infestations are a huge threat to you and your loved ones. It causes all kinds of health and safety threats, which is why getting the proper protection is essential.
Our home pest control services in Wesley Chapel cover you from common area pests.
Some of the pests we can control include:
Occasional invaders,
Beetles.
As you can see - we can help exterminate all kinds of pests. Just call us at (813) 669-5978 or contact us online to book your free inspection and estimate.
Why Choose Us for Pest Control in Wesley Chapel, FL?
Using IPM (Integrated Pest Management) strategies, we're able to target the core of your infestation. We value hard work, dedication, honesty, truth, and dependability.
At Bold Servicing, we:
Offer free inspections and estimates
Are BBB Accredited
Are backed by a great reputation
Offer a satisfaction guarantee
Our goal is to bring premium pest services to homeowners throughout the greater Tampa area. Get in touch with us to get started.
---
Is your home infested with pests? Contact Bold Servicing today at (813) 669-5978 or contact us onlinefor fast & reliable pest control services in Wesley Chapel!
---
Commercial Pest Control In Wesley Chapel, FL
The team at Bold Servicing provides complete commercial pest control services that Wesley Chapel business owners can depend on. We service a long list of local businesses, some of which include doctor's offices, schools, warehouses, daycares, train yards, and government-regulated facilities. After a thorough inspection, we determine your facility's best plan of action.
We cater all of our treatments to meet your needs, and we offer monthly or bi-monthly follow-up services throughout the year to continuously keep your property pest-free. Contact us to discuss your options for reliable commercial pest control in Wesley Chapel, FL. We specialize in commercial solutions for general pest control, rodent control, wildlife control, and bed bug control.
Spider Control
Wesley Chapel is home to various species of spiders. You will usually find them in dark, secluded areas with ample humidity. You'll find them in garages, sheds, attics, basements, closets, and pantries. If you want to be proactive in keeping spiders off your property, try implementing some of these preventative tips to exclude points of entry and eliminate conducive conditions:
Cover vents with mesh insect screens.
Eliminate cardboard boxes, store food and belongings in tightly sealed plastic containers.
Keep debris, plants, trash, and mulch from touching your home.
Reduce food sources and be vigilant about cleanliness and clearing away clutter.
Repair your foundation and install weatherstripping around the perimeter of your home.
Replace any broken or torn window or door screens.
Store firewood outdoors away from the house; eliminate damp or rotting wood.
Seal off and block any door and crawl space openings.
If you think you may have a spider problem in your home or business, the best and most effective way to eliminate them is to contact a team of highly experienced pest professionals. Here at Bold Servicing, our team of certified pest control experts is here to help. Reach out today to discuss your spider control and prevention options in Wesley Chapel, and we'll get started immediately.
Why Are Fleas & Ticks So Hard To Get Rid Of?
Fleas and ticks are tiny parasitic pests that can cause many issues for their chosen hosts. Ticks feed on the blood of mammals, birds, reptiles, and amphibians, while fleas only feed on mammals and birds. Fleas and ticks are vector pests, meaning they can transmit various diseases through their bites. You should avoid fleas and ticks, but it's not easy. There are a variety of reasons why fleas and ticks are so hard to get rid of; here are a few of them:
Even if you eliminate adult fleas and ticks, larvae are left behind and hard to reach.
Many of them have hard outer shells, making them difficult to squish.
They're small and can be hard to find, stealthily moving throughout their host.
They reproduce quickly, meaning the true scope of the infestation is hard to detect.
When it comes to flea and tick control, it's not wise to try and tackle the problem on your own. To effectively protect yourself from these sneaky parasites, the best thing is to reach out to pest experts. Bold Servicing is here to address all of your flea and tick control solutions in Wesley Chapel, FL. Call us today to learn more about our service options and how we can help you.
---
Contact Bold Servicing today for all things pest control is Wesley Chapel!
---
Pest Control Plans
Part of offering a customized approach means offering a variety of plans so that you can pick the one that best fits the needs of your property!
"I use Bold for my pest control and they have been great! The techs Marcus and Rich are really top notch and possess amazing customer service."

Delfina E.