Temple Terrace, FL Pest Control
Professional Pest Control For Temple Terrace, FL Properties
With the Hillsborough River running along the perimeter of Temple Terrace's limits, this suburb of Tampa offers residents a scenic backdrop for daily life. This community is packed with businesses, big and small, well-kept parks, and above-average public schools, making Temple Terrace an ideal place to call home for families, individuals, and seasonal visitors. With conditions that span mild and comfortable winters to summers that are very hot and humid, pest problems can present themselves at any time of the year. That's why Bold Servicing is here to provide local homeowners and businesses with a pest-free guarantee that they can trust. As a family-owned and locally-operated business, we focus on consistently providing our customers with the very best services and best products to solve any issues that come your way effectively. Contact us today to learn more about our offerings and keep your property safe.
Home Pest Control In Temple Terrace, FL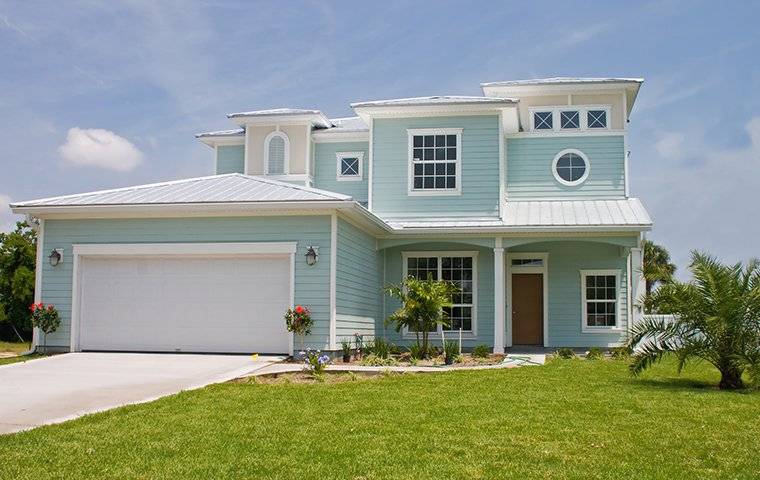 At Bold Servicing, we're committed to keeping your Temple Terrace pest-free all year long with residential pest control offerings that are customized to your specific needs. Our emphasis is straightforward: the best people, the best products, and the best services. This is what we bring to every household that we service. Our technicians are always professional, hard-working, and honest, striving to bring you the very highest work during every interaction. Upon our findings from our detailed inspection of your property, we'll treat both the interior and exterior of your home. And with routine maintenance, we'll be able to address any potential new issues while also ensuring the efficacy of previous services.
For more information on our residential pest control services, contact Bold Servicing today.
Commercial Pest Control In Temple Terrace, FL
When it comes to protecting your Temple Terrace business from pests all year long, turn to Bold Servicing. We are committed to providing local industries with commercial pest control solutions that work for them. That's why we emphasize using the best products, staff with the most qualified technicians, and having an unwavering commitment to quality. As a locally-owned company, we know what it takes to run a business, which is why we always provide proactive communication and service on your schedule. Our commercial pest control offerings are customized to your specific needs, whether they entail rodent control or in-wall pest control tubes. No matter what services you require, you'll always be in good hands when you partner with Bold Servicing. Contact us today to learn more about how your business can benefit from ongoing pest control solutions.
Ant Control: Tips For Temple Terrace Residents
Ants may be the most common nuisance pest in Temple Terrace, but that doesn't have to be the case in your home. Try these tips for total ant control:
Seal up entry points: Ants are capable of making their way through small openings, so fill gaps around your windows with weather stripping, caulk cracks in your foundation, replace any worn window screens, and fill gaps underneath your doors using door sweeps.
Store food securely: Ants come looking for food, especially of the sugary and sweet variety, so always keep your food and pantry items in closed containers.
Keep things clean: If something spills or you spot crumbs, clean them up thoroughly. Ants may also mistake shampoo and soap for food, so don't overlook the bathroom. This also applies to taking out the garbage regularly and checking for food residue between uses.
Fix moisture issues: Upon noticing a leaking faucet, downspout, bathtub, showerhead, or pipe, fix it completely.
Contact the pros: Trying to keep ants out of your home can feel like a big responsibility, and with just one slip up, you could very easily attract an entire army of ants. That's why it's never too soon to contact your local pest professionals.
For the most reliable ant control all year round, contact Bold Servicing today.
Why Mosquitoes Are Attracted To Your Backyard In Temple Terrace
Mosquitoes thrive off of the conditions present in Temple Terrace during the months between late spring and early fall, making them a big issue for many homeowners looking to enjoy time outside. They seek moist conditions to lay their eggs, such as birdbaths with stagnant water or even grill covers or water sport items that may have collected water. In addition to the ideal conditions that are plentiful on your Temple Terrace property, mosquitoes are also attracted to it for one huge reason: you. The female mosquito needs human blood to reproduce and lay her eggs, so she's constantly on the hunt for someone to feed off of. So if you're spending time outside or having a gathering, expect mosquitoes to swarm. When it comes to determining what human characteristics are appealing to mosquitoes, it can range anywhere from the type of blood you have to what scent of laundry detergent you use to how much alcohol you've had to drink. Genetics, are responsible for up to 85% of the variability in what attracts mosquitoes to you in the first place.
At Bold Servicing, we specialize in mosquito control because we know what a pervasive issue this can be for the community we serve. Our technicians provide monthly misting treatments during peak mosquito season to get rid of any active populations while also preventing new ones from arising. Contact us today to learn more about how you can benefit from our professional mosquito control solutions.
Pest Control Plans
Part of offering a customized approach means offering a variety of plans so that you can pick the one that best fits the needs of your property!
"I use Bold for my pest control and they have been great! The techs Marcus and Rich are really top notch and possess amazing customer service."

Delfina E.