Tarpon Springs, FL Pest Control
Professional Pest Control For Tarpon Springs, FL Properties
Located in the center of Florida's west coast, the city of Tarpon Springs is known for its legacy of Greek sponge divers that date back to the early 1900s. Nowadays, the gulf-facing part of town is lined with highly regarded Greek eateries, and the city itself is brimming with scenic parks, more water like Salmons Bay, and walkable neighborhoods at every turn. With warm weather all year long, with pockets of humidity mainly during the summer months, Tarpon Springs is ideal for many retirees, families, and individuals. However, many pests also look to make the city their home. That's why Bold Servicing is here to provide homeowners and businesses with top-notch pest control that they can trust. We provide customers with comprehensive services designed to be safe for humans and pets, so you never have to worry about your safety. For more information on our services, contact us today.
Home Pest Control In Tarpon Springs, FL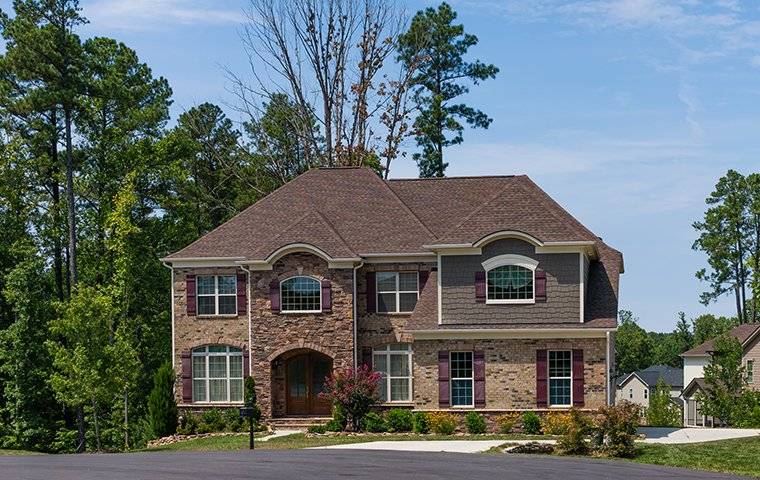 At Bold Servicing, it's our top priority to keep pests out of your home. That's why we're constantly striving to provide homeowners with the highest quality pest control that won't break the bank.
In addition to our general pest control plans, we offer targeted solutions for pests like stinging insects, cockroaches, rodents, bed bugs, fleas and ticks, spiders, and more. No matter what service you choose, they are all backed by our satisfaction guarantee. If you feel we did not adequately address your concerns, contact us, and we'll re-service your home at no additional cost. Contact us today to learn more about how we can help keep your home pest-free.
Commercial Pest Control In Tarpon Springs, FL
At Bold Servicing, we believe that keeping your business pest-free shouldn't be hard. That's why we have every detail covered, from free quotes to completely customized treatment plans. Our business is both local and family-owned, which means that we know the landscape like no one else, and we'll always go the extra mile to satisfy your needs. With expert technicians and stellar customer support, we're the pest control company that businesses of all backgrounds turn to for proactive and corrective services. We offer commercial plans for pests like rodents, wildlife, bed bugs, pest management services for ants, fleas and ticks, cockroaches, and more.
When you partner with Bold Servicing, we will do everything in our ability to keep pests out of your business; we guarantee it. Contact us today to learn more about our services and how your business can benefit from them.
Tarpon Springs' Step-By-Step Guide To Effective Cockroach Control
Cockroaches are widespread in cities like Tarpon Springs because they seek the moisture that being surrounded by water provides them and the sheer access they have to humans and their food. Here are the key steps that every property owner should take to control cockroaches on their property effectively:
Start by ensuring that your property is properly sealed, paying special attention to gaps around doors and windows and cracks in the foundation.
Always keep your food and pantry items stored in airtight containers, such as glass, and avoid leaving any food out that is uncovered.
Avoid allowing dirty dishes to pile up in the sink.
Keep the surfaces and floors around your property clean, vacuuming and disinfecting regularly.
Limit the number of places where you eat.
Fix leaks in pipes, faucets, downspouts, and drains.
Roaches can be a challenging problem to get rid of once you have them, and while they're present on your property, they can spread illnesses like E. coli infections and salmonellosis. That's why the safest, most effective way to prevent or get rid of a cockroach problem is with professional assistance from Bold Servicing. Contact us today for more information.
What To Do If You See A Mouse In Your Tarpon Springs Home
When you see a mouse in your Tarpon Springs home, the best thing to do is to contact a pest professional. Mice may seem unassuming, but they can be very detrimental to both your health and the structural integrity of your home. Mice start by either taking advantage of an open door or squeezing through the smallest cracks in your foundation that are hard to notice. They bring with them other pests like fleas, ticks, mites, and bed bugs, while also leaving your home vulnerable to future problems when they squeeze through cracks on their way in.
Once inside your home, mice chew to keep their teeth from overgrowing, which means weakened walls and, in the case of electrical wiring, increased chances for house fires. Another reason it's so important to contact the pros because mice spread illnesses like hantavirus and salmonellosis through their feces, urine, and saliva. Lastly, it's necessary to bring in the reinforcements is because mice are nocturnal and breed rapidly, producing up to 120 pups each year. So when you see one mouse, there are usually many more. For more information on how you can keep rodents like mice out of your home, contact Bold Servicing today.
Pest Control Plans
Part of offering a customized approach means offering a variety of plans so that you can pick the one that best fits the needs of your property!
"I use Bold for my pest control and they have been great! The techs Marcus and Rich are really top notch and possess amazing customer service."

Delfina E.