Plant City, FL Pest Control
Professional Pest Control For Plant City, FL Properties
Located between Tampa and Lakeland, the community of Plant City, FL, is proudly known as the "Winter Strawberry Capital of the World." We've been hosting the Florida Strawberry Festival for over 80 years, drawing many visitors from near and far. Most of these visitors are pleasant. However, local pest populations are also lurking about, and they're not guests we welcome with open arms. Pest infestation poses an ongoing threat to Plant City property owners, and it's essential to secure the proper protection.

Bold Servicing is here to help. Our family-owned and operated pest control company is committed to providing exceptional residential and commercial pest solutions to properties throughout Hillsborough County and the surrounding areas. We are proud to be a premium pest control company with premium customers. With "The Bold Advantage," our customers get premium pest services focusing on three core principles: people, products, and services. Call us today for your free quote and inspection.
Home Pest Control In Plant City, FL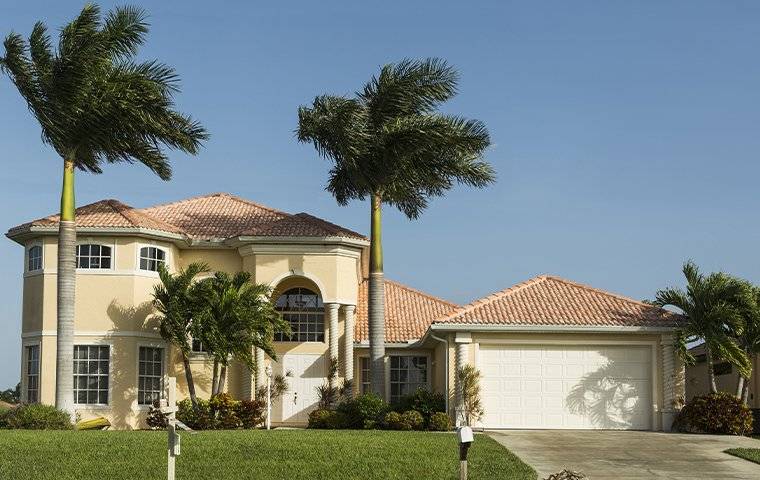 The team at Bold Servicing has treated over 1,000 local homes with comprehensive residential pest solutions. We're proud to provide homeowners with premium pest coverage, protecting homes from a variety of common area intruders such as mosquitoes, rodents, ants, fleas and ticks, bed bugs, occasional invaders, stinging insects, cockroaches, spiders, and beetles. We start with an in-depth inspection:
Exterior inspection - Look for pest activity, conducive conditions, nesting sites, trees, and exterior foliage. Identify spider webs, wasp nests, ant trails, etc. Inspect 15-20 ft out from the foundation.
Interior inspection - Check areas around water sources, and identify entry points.
After we determine the nature of the infestation, we develop an approach to target the problem in a customized manner. We provide a variety of premium treatment options, some of which include:
Use of liquid residual products.
Focus on foundations, eaves, and nesting sites in the yard.
Sweeping down spider webs and pool covers.
Placement of granules in the yard.
Application of dusts and baits where necessary.
Whatever kind of pest problem you're dealing with in your Plant City home, you can count on us to help. Being there for our customers is our top priority, and we promise pest-free results that last. Reach out to us today to address your residential pest control needs.
Commercial Pest Control In Plant City, FL
Here at Bold Servicing, we've worked with many types of businesses, providing dependable commercial pest solutions that local business owners can feel good about. Some of the facilities we service include doctor's offices, schools, warehouses, daycares, train yards, and government-regulated facilities. After we finish inspecting the premises, we determine the right treatment plan just for you.
Aside from our general pest control services, we offer additional services for rodents, cockroaches, ants, wasps, bed bugs, fleas, ticks, spiders, and in-wall pest control tubes. Contact us today to learn more.
Flea & Tick Control: The Best Methods For Plant City Properties
Fleas and ticks are small parasitic pests capable of transmitting different illnesses and diseases to their hosts. They are a year-round presence here in Plant City, and property owners need to be careful. Here are some helpful tips to help you get started in your flea and tick control and prevention efforts:
Clear clutter and vacuum carpets, floors, furniture, and crevices where these tiny parasites can easily hide.
Eliminate yard debris, and keep lawn and vegetation well-trimmed to minimize access to the structure.
Shower promptly after spending time outdoors, and regularly wash all bedding, linens, laundry, and upholstery on high heat.
Stay out of tall grass, brush, and wooded areas, and stay in the center of trails when outside.
Use outdoor flea and tick repellent on the exterior of your home to reduce the chances of infestation.
Use tick repellent when participating in outdoor activities, and apply a flea spray to your pets.
If you're looking for guaranteed flea and tick protection, we suggest reaching out to pest professionals. Bold Servicing is proud to provide dependable flea and tick removal and prevention services that give you year-round protection from these vector pests. Call us today to get started.
Five Ways To Keep Rodents Out Of Your Plant City Home
No one wants to find rodents in their home, but unfortunately, the reality is that rodents can be a real problem for Plant City homeowners. To effectively approach your rodent control needs, it's important to be aware of attractants around the home. Many conditions around your property attract rodent activity. Consider the following five methods of prevention to reduce these attractants around your home:
1. Block off entry points, like small holes that rodents can squeeze into.
2. Keep shrubs, bushes, and branches trimmed to prevent roof and gutter contact.
3. Put weather stripping around the foundation and doors of your home.
4. Regularly dispose of the garbage, and keep it in a sealed bin outside.
5. Store all your food in tightly sealed containers and promptly wipe up spills and crumbs.
Look no further than the team at Bold Servicing for reliable rodent control and prevention services that you can count on all year long. We provide comprehensive solutions that promise rodent-free conditions throughout the year. Call us for your detailed service estimate.
Pest Control Plans
Part of offering a customized approach means offering a variety of plans so that you can pick the one that best fits the needs of your property!
"I use Bold for my pest control and they have been great! The techs Marcus and Rich are really top notch and possess amazing customer service."

Delfina E.