New Port Richey, FL Pest Control
Home Pest Control In New Port Richey, FL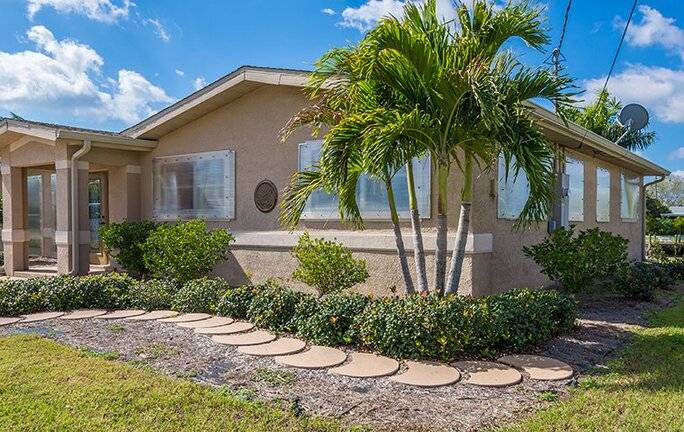 No one wants a pest problem in their home, but most people don't worry about them until seeing one crawling around. In reality, the only way to prevent pest problems is to work on prevention long before an infestation is noticeable. That's why ongoing pest services from the experts are the best way to ensure that your home is truly protected.
At Bold Servicing, we know how to look for and address all kinds of pest problems, so you don't have to. While general housekeeping and personal inspection can help clue you into infestations and attractants, the only way to guarantee you'll never get pests is to partner with professionals. At Bold Servicing, we help homeowners eliminate and prevent these and other problems:
Rodents: Mice and rats are the most common, but outdoor rodents like moles and gophers can also plague residences. Professional lawn care and pest prevention will protect you from the damage they cause and the diseases they spread.
Bugs: Cockroaches, ants, and termites can all damage your property, and some can spread diseases.
Parasites: This specific type of bug — including mosquitoes, ticks, fleas, and bed bugs — can cause direct harm to people and pets. Their feeding habits mean they are attracted to human properties and the people and animals who live there.
Commercial Pest Control In New Port Richey, FL
Even business owners need to worry about pest control, perhaps even more than homeowners do. That's because they have to worry about the well-being of their employees, customers, and bottom line. Because of these responsibilities, the smartest course of action is to partner with local pest control experts. At Bold Servicing, we ensure your business is never invaded by completing these specific steps:
Inspection: First, we familiarize ourselves with your business and pest risk level there. This helps us target your needs while working around your everyday schedule and workflow.
Service: Next, we implement whatever pest control methods you need, from overall elimination to treatments that prevent future infestations.
Follow-up: We'll also check back with you after a few weeks, ensuring the problem is gone. If not, we re-treat at no extra cost.
New Port Richey's Most Effective Rodent Control Strategies
Some of the most common invasive pests are rodents, typically mice or rats. These small mammals know how to sneak inside and hide so that you don't even know they're there until the foul smells and property damage are unavoidable. That's why smart property owners take these steps to prevent rodents long before they are even apparent:
Food storage: Rodents will look for easily accessible food sources that they can scavenge or chew through packaging to access. Keeping your food stored in secure locations and sturdy containers will help protect it from rodents.
Trash storage: Your trash is another easy food source for pests, so proper garbage disposal and storage, both indoors and outside, is crucial.
Inspections: The only way to fully root out a pest problem is to let trained experts search for signs. Contact Bold Servicing to learn how our thorough inspections can help keep your property safe.
Four Ways To Prevent Cockroaches In New Port Richey, FL
Some of the nastiest, toughest pests around are cockroaches. These common invaders have adapted to survive most kinds of pest control methods, which is why only pest professionals can keep up-to-date on proper cockroach elimination methods. That said, here's how you can help your cause:
Deep cleaning: While proper food and storage are essential for preventing all kinds of pests, it won't matter if they can find crumbs to sustain them. Cleaning food spills, especially under heavy appliances, will help you avoid pest problems.
Moisture control: Cockroaches like dark places with lots of moisture. That means addressing poor ventilation and leaking pipes will also help.
Crack sealing: Cockroaches can flatten their bodies to squeeze through cracks or holes to access your walls. You should regularly check for and repair any you find around your exterior.
Treatments: The best way to avoid future pest infestations is with treatments around your yard and exterior.
Pest Control Plans
Part of offering a customized approach means offering a variety of plans so that you can pick the one that best fits the needs of your property!
"I use Bold for my pest control and they have been great! The techs Marcus and Rich are really top notch and possess amazing customer service."

Delfina E.