Fish Hawk, FL Pest Control
Professional Pest Control For Fish Hawk, FL Properties
Located in Hillsborough County on Florida's scenic west coast, the Tampa suburb of Fish Hawk has become one of the most desirable destinations primarily for families and retirees. With sprawling developments, lots of restaurants, and opportunities for physical activity, there is always something to do here. With warm and humid conditions throughout the year, they're one of the area's most significant attractions; however, pests seek them as well. At Bold Servicing, we've made it our mission to keep pests out of your home or business with premiere pest control and guaranteed solutions. We are a family-owned and family-operated business, which means that we continually strive to bring our customers the best of everything: the best people, the best products, and the best services. For more information on how we can help keep your business pest-free, contact us today.
Home Pest Control In Fish Hawk, FL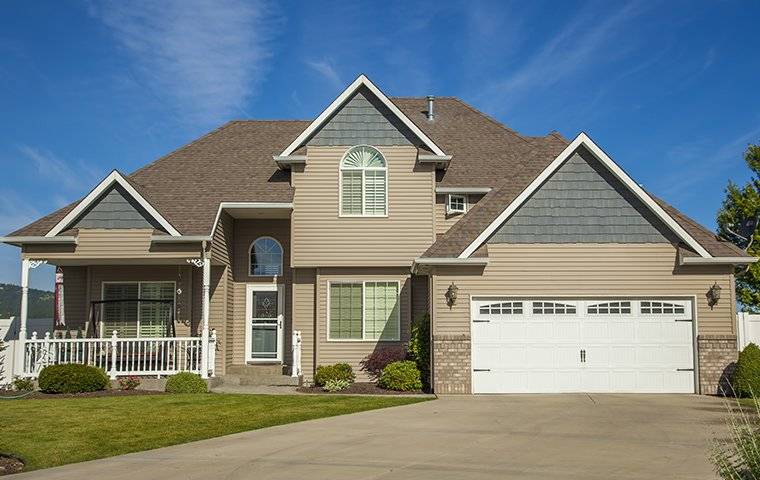 Your Fish Hawk home is your favorite place, and at Bold Servicing, we do everything in our ability to keep pests out of it. When you contact our team, we provide a free quote, followed by a careful inspection of your property's interior and exterior. From there, we treat your property to keep seasonal and present invaders out. During this process, we recommend that homeowners opt for ongoing maintenance on their schedule.
In addition, we offer homeowners targeted solutions for pests like rodents, bed bugs, fleas and ticks, and cockroaches. At Bold Servicing, we provide homeowners with an unmatched re-treat guarantee, so you can rest assured that we won't stop until all pests are gone. Contact us today to receive your free quote and information on our home pest control services.
Commercial Pest Control In Fish Hawk, FL
Your Fish Hawk business is your lifeblood, and at Bold Servicing, we work around the clock to keep it pest-free. From your first inspection through planning your treatment and maintenance plan, we work with businesses to understand their unique needs and utilize solutions that will work for them. Our commercial pest control plans include control for general pests, rodents, wildlife, and bed bugs. In addition to our pest control plans, we offer pest management for pests like ants, spiders, fleas and ticks, wasps, and cockroaches. At Bold Servicing, all of our services are guaranteed, and we will always work our hardest to provide you with the very best. Contact us today to receive your free quote and learn more about how we can keep pests out of your business.
Expert Advice On Tick Control In Fish Hawk
Ticks are a dangerous pest to encounter in Fish Hawk because of the illnesses they spread, like Lyme disease and Rocky Mountain spotted fever. Here are a few expert tips on how to limit your exposure to them during their peak season:
If you have pets, speak with your veterinarian: One of the easiest and most common ways to bring ticks inside Fish Hawk homes is latched onto cats and dogs. Consider speaking with your veterinarian about year-round flea and tick prevention if you have pets. This will be safer for you and your pets.
Keep your yard clean: To keep ticks at bay, look to keep your yard clear of debris, excess hedge trimmings, and leaf piles; mow your grass regularly, keeping it short; and keep log piles stacked neatly and at least 20 feet away from your home.
Limit wildlife populations on your property: Pests like raccoons, squirrels, skunks, and rodents are all responsible for the spread of parasites such as ticks, fleas, and mites, so aim to keep their populations around your home limited.
Always check yourself: After spending time outside, particularly in areas of dense and tall vegetation, always give yourself a thorough tick check, including combing through your hair and checking behind your knees.
Call the pros: The most effective way to keep ticks off your property is with seasonal treatments from an expert exterminator.
For more information on keeping your property free from ticks, contact Bold Servicing today.
What To Do When Mouse Traps Just Aren't Working In Your Fish Hawk Home
When it comes to making your home inhospitable to rodents, DIY methods are often suggested but rarely work. Mice are nocturnal and tend to hide out of sight of humans, which makes them difficult to catch. Additionally, mice breed very frequently and in high numbers, meaning that there is usually more than just one mouse who's plaguing your Fish Hawk Home.
So when setting mouse traps doesn't work, the best thing you can do is contact Bold Servicing for professional pest control. We make our process straightforward to ensure our customers the highest quality results. Upon our thorough inspection of your home, we delve into treatments, which may include exclusion, traps, baits, and sometimes even strobe lights in your attic. When you work with Bold Servicing, you will always be privy to our core values no matter the pest; the best people, the best products, and the best services. Contact us today for more information on how we can help keep rodents out of your home.
Pest Control Plans
Part of offering a customized approach means offering a variety of plans so that you can pick the one that best fits the needs of your property!
"I use Bold for my pest control and they have been great! The techs Marcus and Rich are really top notch and possess amazing customer service."

Delfina E.