Brandon, FL Pest Control
Excellent, Year-Round Pest Control Services In Brandon, FL
No matter where you live, pests are capable of invading your property and causing serious problems. The only true way to keep your Brandon home or business free of pests is to implement professional pest management services from Bold Servicing. At Bold Servicing, we have a deep understanding of area pests and how to get rid of them. By relying on proven control methods and customized service, we defend Brandon properties from the area's toughest pests. Whether you're looking for general pest control solutions or specialized treatments to handle a specific pest problem, we have you covered. We're committed to delivering excellent services throughout the entire year. If you're ready to say goodbye to dangerous and destructive pests, don't hesitate to contact the licensed pest control professionals here at Bold Servicing today.
Home Pest Control In Brandon, FL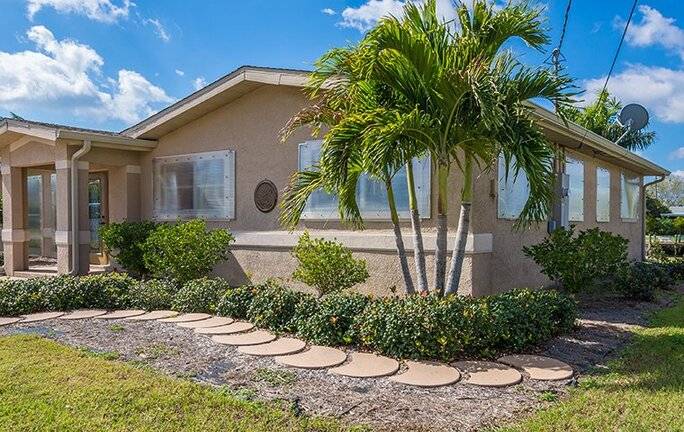 Pest infestations are a threat to your way of life. From disrupting your daily schedule to damaging your property and spreading harmful diseases, pests are a significant problem for Brandon homeowners. When it comes to keeping your residential property free of destructive and dangerous pests throughout the entire year, there's no such thing as a "one-size-fits-all" approach to pest control. At Bold Servicing, our home pest control services are designed to meet the specific needs of your home, family, and budget. In addition to our general pest management solutions, we also provide additional services to target specific pest issues, such as rodents, wasps, and bed bugs. Reach out to the technicians here at Bold Servicing today for more details about all of the residential pest control services we have to offer.
Commercial Pest Control In Brandon, FL
Running a successful business is a challenging task. Not only do you have to keep your customers satisfied, but you also have to provide a safe, sanitary work environment for your employees. The best defense against unwanted pest invaders is Bold Servicing's ongoing commercial pest control services. Our commercial pest control plans are designed to eliminate existing pest problems and prevent new pests from invading your property in the future. We begin our commercial pest control process by thoroughly inspecting your property. We look for signs of current pest activity, entry points, and conducive conditions. After the inspection, we'll apply treatments based on your specific pest control needs. Don't wait for rodents, insects, or other pests to infest your Brandon business and get in the way of your success. Instead, partner with Bold Servicing for excellent commercial pest control solutions.
Why Brandon Residents Should Choose Pro Mosquito Control
Spending time in your backyard should be a pleasant experience. But when mosquitoes take over your property, spending time outdoors is anything but enjoyable. Mosquitoes leave itchy red bites peppered across your skin and often ruin outdoor gatherings with their presence. Unfortunately, the problems mosquitoes cause don't stop at being annoying. Mosquitoes can spread a variety of dangerous diseases that can make people sick. Some of the diseases mosquitoes spread include malaria, dengue, West Nile virus, and yellow fever. Although fatalities due to mosquito-borne diseases are rare in the United States, they are still dangerous pests that you don't want to find around your Brandon property. To reduce the mosquito populations in your backyard, you need professional mosquito control services from Bold Servicing. We have the experience and equipment required to eliminate your pest problems once and for all. Our mosquito treatments consist of a misting service applied using a backpack fogger. This treatment eliminates mosquitoes while remaining safe for children and pets. With our technicians by your side, you don't have to worry about mosquitoes causing problems around your Brandon home.

Which Spiders In Brandon Are Harmful To Humans?
Spiders are common pests that many people fear. With their eight legs and multiple eyes, spiders certainly have a threatening appearance. Thankfully, most species of spiders are not as threatening as they appear. Brandon is home to a variety of spiders; however, most of the ones found in our area pose no threat to your health. The most common spiders in our area are wolf spiders, house spiders, and spiny orb-weaver spiders. All spiders have venomous bites to paralyze their prey, but only two main species of spiders have venom strong enough to cause health issues in humans: black widow spiders and brown recluse spiders. No matter what type of spiders live around your property, you should always reach out for immediate assistance with your spider problems. At Bold Servicing, we have the experience needed to eliminate spider infestations and prevent them from returning. Get in touch with us today to get started.
Pest Control Plans
Part of offering a customized approach means offering a variety of plans so that you can pick the one that best fits the needs of your property!
"I use Bold for my pest control and they have been great! The techs Marcus and Rich are really top notch and possess amazing customer service."

Delfina E.