Bloomingdale, FL Pest Control
Professional Pest Control For Bloomingdale, FL Properties
Owning a home or business in the Bloomingdale area requires careful attention to pest control. The local pests are not only dangerous to your family and customers, but they are also expensive. Allowing pest problems to linger on your property can lead to serious property damage, contaminated or damaged stored items, and many more complications that drain your finances over time.
Instead of putting your trust in store-bought remedies, why not partner with a company that can provide you a pest-free guarantee no matter what is plaguing your property?
Here's why Bold Servicing is the solution to the most complicated pest problems in the Bloomingdale area:
We are family-owned and -operated.
We are accredited by the BBB.
We have a guarantee on all our services.
Call us today to schedule an inspection with one of our residential or commercial pest control experts.
Home Pest Control In Bloomingdale, FL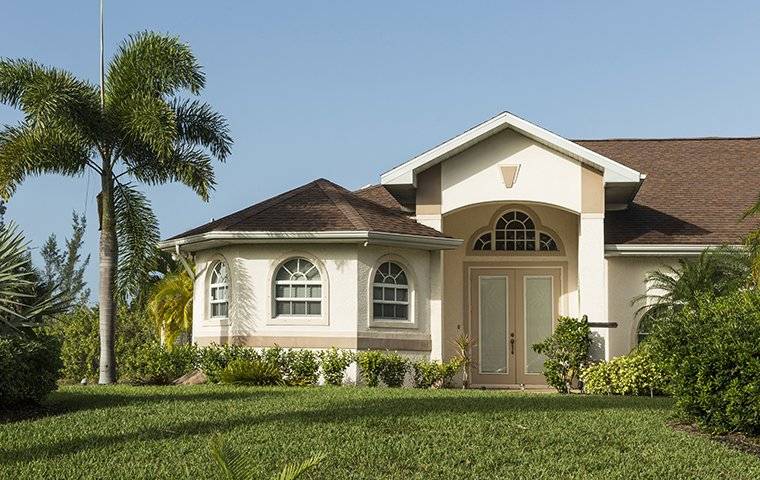 When you own a home in the Bloomingdale area, there are a variety of destructive, dangerous, and invasive pests that can create more than just an uncomfortable living situation on your property. These pests will drain your finances and put your family at serious medical risk, so relying on DIY pest control methods is not a wise decision.
At Bold Servicing, our track record speaks for itself. We have an A+ rating with the Better Business Bureau, and we only enlist the most experienced and friendliest pest control technicians to service our residential clients. As a family-owned and -operated business, we know how to put customers first, which is why our pest-free guarantee is second to none. Give us a call today to schedule an inspection for your Bloomington home and get started on our effective home pest control services.
Commercial Pest Control In Bloomingdale, FL
As a business owner in the Bloomingdale area, you can never be too careful about the way you protect your business from pests. The local pests can be hazardous to your customers and employees, but they can also damage or contaminate your stored inventory. Local pests have been known to cause failed health inspections and create unproductive work environments.
Instead of allowing all of your hard work to be put at risk, why not partner with the pest control professionals that know how to put their customers first? We provide a pest-free guarantee so that all of our commercial clients can rest assured that their customers will never witness a pest problem in their facility. Plus, as a family-owned business, we understand how valuable your business is to you. That's why we will protect it like our own. Give us a call today to schedule an inspection with one of our commercial pest control experts.
Mosquitoes & Dangerous Disease: What Bloomingdale Residents Ought To Know
If you have mosquito problems on your Bloomingdale property, you need to understand just how dangerous these pests can be. Mosquitoes will present a dangerous threat to your family anytime someone in your household is bitten. Mosquitoes can transmit dangerous diseases from bite victim to bite victim at a rate of one in every 300 bites. Mosquito-borne illnesses in the Bloomingdale area include the West Nile virus, the Zika virus, yellow fever, and more.
Mosquitoes are drawn to standing water over 1/2 inch deep on your property. Unfortunately, in Bloomingdale, the regular rainstorms can create a lot of standing water on your property, even in items like flowerpots, birdbaths, fountains, and more. If your lawn decorations fill up with water, you could incur a mosquito problem very quickly.
After the breeding cycle has begun, it can be challenging to get rid of these pests yourself. That is why Bold Servicing offers customizable mosquito services that can get to the heart of the problem, break the breeding cycle, and protect your family during your outdoor time. Give us a call today to schedule an inspection with one of our experts.
The Truth About Wolf Spiders In Bloomingdale
Wolf spiders can be incredibly intimidating because of their large size. They are also some of the fastest moving spiders in the Bloomingdale area, so they can be very frightening around your home. Even though they resemble the poisonous brown recluse, they do not pose a health problem. However, they are more active than other spiders because they do not use webs for hunting. Instead, they run down their prey utilizing their speed and their claws.
The bad news about a wolf spider infestation in your home is that it means you have serious pest problems. Wolf spiders will only invade your property if they think it will be a fertile hunting ground for their pest prey. That's why you can reduce wolf spider attraction to your home by eliminating excess pest activity on your property in the following methods:
Cleaning regularly
Maintaining the lawn properly
Controlling moisture problems
Storing food and trash properly
Partnering with the professionals
When you partner with Bold Servicing, you'll have access to some of the most effective spider control solutions and pest-free guarantees in the Bloomingdale area. This will eliminate your frightening wolf spider problems for good. Give us a call today to schedule an inspection with one of our residential pest control experts.
Pest Control Plans
Part of offering a customized approach means offering a variety of plans so that you can pick the one that best fits the needs of your property!
"I use Bold for my pest control and they have been great! The techs Marcus and Rich are really top notch and possess amazing customer service."

Delfina E.