Apollo Beach, FL Pest Control
Professional Pest Control For Apollo Beach, FL Properties
When you own a home or business in the Apollo Beach area, taking care of pest problems on your own can be difficult or dangerous and costly as well. Since many local pests can threaten your property with health hazards, property damage, and more, it's important to partner with professionals who can provide assurances you can count on.
At Bold Servicing, we are set apart by the following accolades:
We are family-owned and family-operated.
We are accredited by the BBB.
We have a guarantee on all our services.
Give us a call today to schedule an inspection with one of our friendly, knowledgeable pest control professionals.
Home Pest Control In Apollo Beach, FL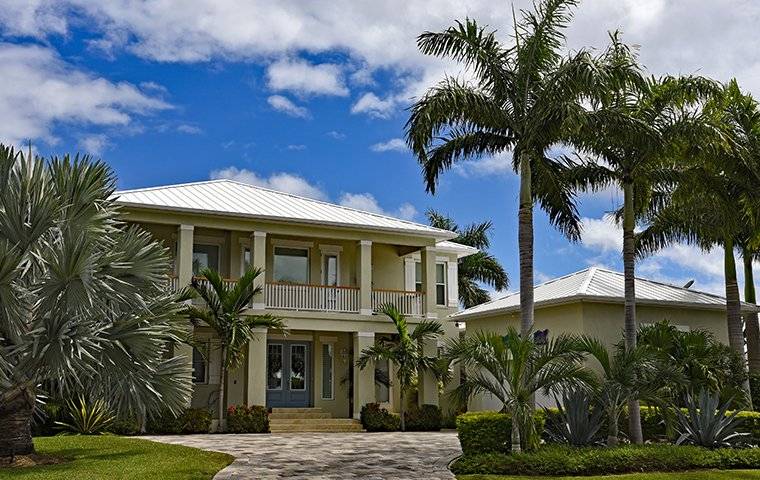 As a member of the Apollo Beach community, you understand just how frustrating the local pests can be. From invasive termites to cockroaches, rodents, and more, local pests will destroy your property and threaten your family's health all at the same time. Unfortunately, trying to take shortcuts and utilize DIY pest control methods will often leave you dealing with pest problems over and over again.
Instead of placing your home and family at risk, why not partner with the professionals who can truly make a difference on your property? At Bold Servicing, we put customer satisfaction above all else. We back this claim up with services accredited by the Better Business Bureau, experienced pest professionals, and an industry-leading pest-free guarantee. Give us a call today to schedule an inspection with one of our residential pest control experts.
Commercial Pest Control In Apollo Beach, FL
When you own a business in a place like Apollo Beach, you have to be careful about your reputation in the community. Unfortunately, pest problems can blow up quickly and ruin your reputation, thanks to social media. However, local pests also threaten your chances of passing your health inspections, contaminate your stored inventory, and create an uncomfortable, unproductive environment for your employees.
Partner with a Bold Servicing commercial pest control professional to protect your hard work and investment. Our technicians can provide customizable plans to eradicate the specific pests that plague your facility and prevent future problems. We stand behind our solutions with a pest-free guarantee that ensures customer satisfaction. Give us a call to schedule an inspection with one of our highly trained commercial pest control experts.
How Much Do You Really Know About Ticks In Apollo Beach?
If you have tick problems on your Apollo Beach property, these pests will put your family in danger because of harmful illnesses that ticks will spread from host to host. As they latch onto your skin and feed on your blood, they can transmit diseases like Rocky Mountain spotted fever, tularemia, and Lyme disease.
Instead of taking a chance with your family's health, get proactive about protecting your property from ticks with the following methods:
Reduce wildlife attraction to your property, as this is how ticks typically get introduced to your yard.
Maintain the lawn regularly, as ticks thrive in unkempt or tall grass and shrubbery.
Medicate your pets with the help of a professional veterinarian.
Check your pets for ticks before they come in from the yard.
Partner with the professionals at Bold Servicing.
If you notice tick problems around your yard or find one or two of them on you or other family members, this could indicate a serious problem in the yard and a serious health hazard. That's why partnering with Bold Servicing to eradicate the tick problem immediately is the best way to protect your home and family from these harmful parasites. Give us a call today to schedule an inspection with one of our residential pest control experts.
What Apollo Beach Business Owners Need To Know About Bed Bug Control
Even though bed bugs are some of the smallest pests that plague Apollo Beach homes, they can be some of the most problematic. Bed bugs will hitch a ride into your home on the back of luggage or used furniture, so it's important to check these items before bringing them into your home.
You probably won't notice the actual bed bugs before you notice the signs of an infestation since these pests will hide within your furniture until coming out at night to feed on your blood. That's why it's important to keep an eye out for the signs of an infestation, such as:
Red, itchy bite marks on your skin in a straight line
Rust-colored rings from bed bug excrement
Musty odors in the furniture
If you notice these signs, keep in mind that spraying the surface of your furniture or vacuuming will only eradicate a small portion of the infestation. Most bed bugs hide within the cushions, so they will only be eliminated by professional bed bug control treatments. At Bold Servicing, we provide thorough bed bug inspections to get to the root of the problem before creating a customizable eradication plan. Give us a call today to schedule an inspection with one of our residential pest control experts.
Pest Control Plans
Part of offering a customized approach means offering a variety of plans so that you can pick the one that best fits the needs of your property!
"I use Bold for my pest control and they have been great! The techs Marcus and Rich are really top notch and possess amazing customer service."

Delfina E.