Reliable Wasp Control For Your Tampa, FL Property
If you are trying to spend some relaxing time outside in your yard, nothing will send you back inside quicker than a swarm of wasps. Wasps are common property invaders here in Tampa that frequently build their nests outside of homes and businesses, alike. Wasps possess large stingers which they can use to inflict painful stings. These stings can also prove quite dangerous for people with allergies and those who have been stung multiple times. As such, it's important for Tampa property owners to do everything that they can to address wasp infestations in a safe, yet effective manner. That's why the pest professionals here at Bold Servicing offer quality wasp control solutions with all of our ongoing pest control plans. We know just how unwanted and dangerous these pests can be. If you're dealing with a wasp infestation, we here at Bold Servicing have the solution for you.
How Wasp Control From Bold Servicing Works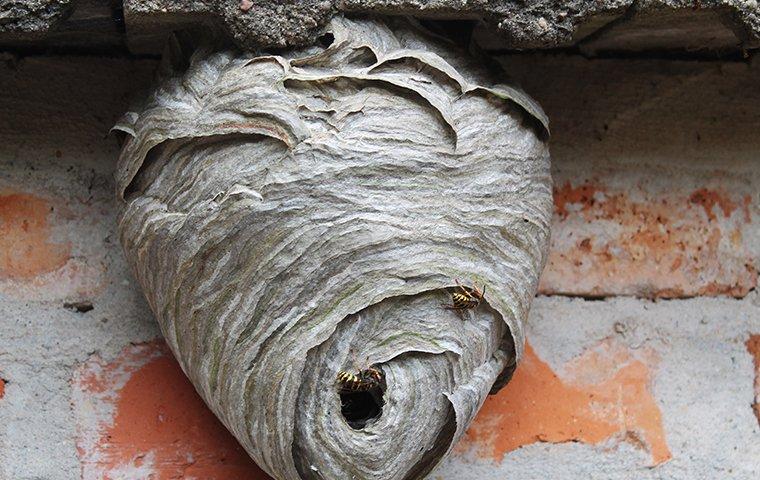 Our wasp control begins with a thorough inspection of the exterior of your property. During this inspection, we will look for any wasp nests, whether they be under eaves, in corners, or even on the ground. We will then remove all wasp nests that we come across and apply a liquid residual product to the areas to keep stinging insects away. For ground nests, we will apply dust as well. These treatments are designed to repel wasps and keep them from returning.
Complete Pest Control Solutions
If you'd like, you can opt for our wasp control solutions as infestations arise. However, this method of pest control leaves you exposed to threats until the infestations are dealt with. For complete wasp prevention, consider enrolling in one of our ongoing pest control service plans. All of our plans cover protection from wasps as well as many other everyday pests. Should you enroll in one of our plans, we won't just treat wasp infestations as they arise, we will treat your property every time we come to service it so that you don't have to worry about wasps at all. Furthermore, should you require wasp treatment before your next scheduled service date, we will come and reservice your property at your earliest convenience, free of charge. Don't let wasps threaten the safety of you and your family. Enroll in one of our ongoing service plans today.
Contact Us Today For Effective Wasp Control Solutions
If you are interested in learning more about our wasp control solutions, or if you would like to enroll in one of our ongoing pest service plans, give us a call today to get started. Not only will we effectively eliminate any infestation with which you are currently dealing, but with our plans, we will keep your home protected from wasps and other pests all year long. Wasps are dangerous pests which is precisely why you need a wasp control solution that works. Give us a call here at Bold Servicing to begin a wasp control plan that works for you and your property.
Learn more about our home pest control and commercial pest management options.
Request Your Free Quote
Complete the form below to request your quote.