Rodent Control You Can Count On In Tampa, FL
If you've ever come across a rat or a mouse in your Tampa home then you know just how unsettling it can be. However, rodent infestations aren't just unsettling; they're dangerous, too. Rodents can spread harmful bacteria and human pathogens that can lead to some dangerous diseases. Moreover, they have been known to damage property with their incessant chewing as they will gnaw on just about anything they can fit in their mouths. Rodents can even bring other pests, such as fleas, mites, and ticks, into your home. As such, you need a rodent control program that works. Otherwise, you're exposed to all the threats that rodents pose. That's why the professionals here at Bold Servicing offer a Rodent Control Program that you can count on to effectively eliminate all rodents from your Tampa home because you deserve to live in your home without having to worry about rodents or their threats.
How Our Rodent Control Program Works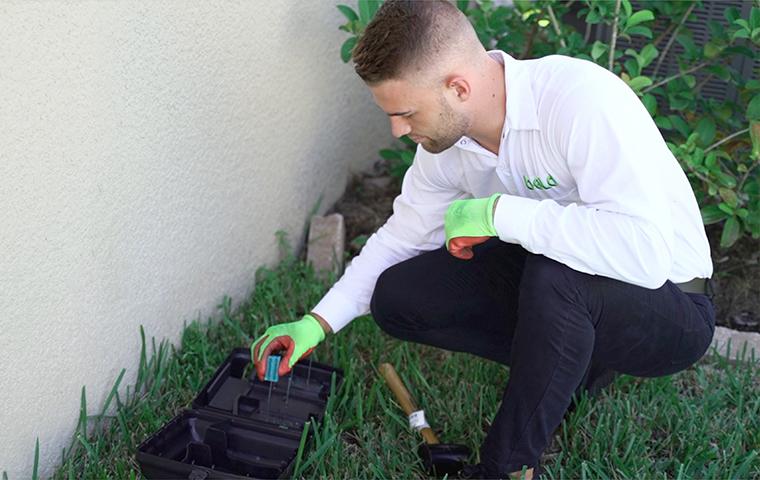 Our Rodent Control Program is based on three steps. We begin with a thorough inspection of the property. Then, we set up traps to catch the rodents. Finally, we will perform light exclusion work to prevent future rodents from getting inside.
Inspection
The first step of our Rodent Control Program is a detailed inspection of the property. During this inspection, we look for active rodents, entry points, damage caused by rodents, and any other signs of rodent activity. We may also notice other factors that could attract rodents inside which we will recommend you try to remedy.
Traps & Bait Stations
Following the inspection, we will place bait stations and live traps at key areas around your property to start catching rodents. Furthermore, at the customer's request, we will come back to remove the rodents at an additional charge.
Exclusion
In addition to laying traps, we will also perform light to medium exclusion work to shore up potential entry points and keep future rodents from entering your property. This includes using steel wool, caulk, carpenter cloth, and other materials to seal up or close off any openings.
Additional Methods
Finally, if the traps and exclusion services aren't enough, we can also set strobe lights in your attic. These strobe lights are designed to drive rodents off and prevent them from returning. When paired with traps and exclusion work, these strobe lights are the icing on the cake of rodent control.
Contact Bold Servicing Today For A Free Quote!
There's no reason you should have to live amongst dangerous and destructive rodents. If you're dealing with a rodent infestation in your Tampa home, call the professionals here at Bold Servicing and ask us about our Rodent Control Program. Not only will we effectively eliminate any current infestation, but we will work with you to limit your exposure to future infestations as well. Don't let rodents threaten the health and safety of your family. Give Bold Servicing a call today to get a free quote or to begin a rodent control program that works for you, your property, and your budget.
Learn more about our home pest control and commercial pest management options.
Request Your Free Quote
Complete the form below to request your quote.