Keep Harmful Pests Out Of Your Tampa, FL Property
When you've been in the pest control industry for as long as the professionals here at Bold Servicing, you know there are certain locations around a property that pests just love to hang out. One of the most common areas of a home or business that you will find pest infestations is within the walls. Pests love these locations because they are usually safe from threats, and they can move about the structure unobstructed, popping out when necessary for food or water. This can make eliminating pests from your Tampa home or business quite difficult, especially without the proper experience or equipment. That's why we here at Bold Servicing are big advocates of in-wall pest control tubes for fighting infestations in Tampa homes or businesses. Because while you may not know which pests are lurking behind your walls, these tubes make sure they don't stay there long.
How In-Wall Pest Control Tubes Work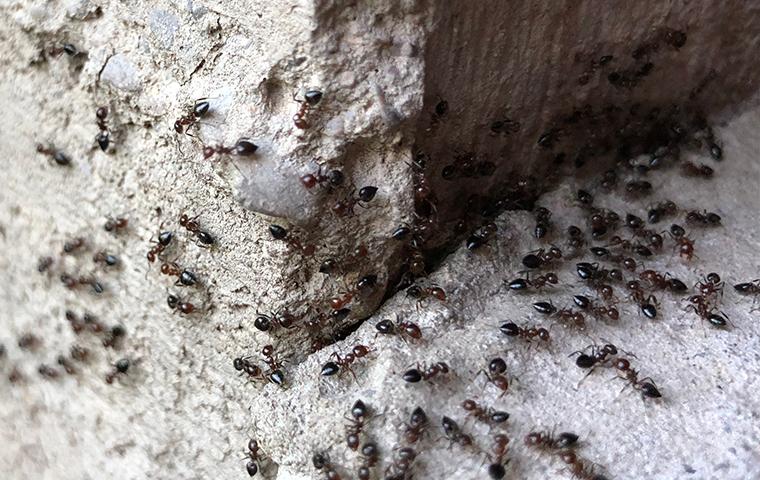 In-wall pest control tubes are installed in the walls of a structure. Then, a mist treatment is pumped through them using pressurized air. This mist treatment is designed to deter pests from entering wall voids, pushing them out into the open or out of the home altogether. In addition to the misting treatment, we can also apply residual pest treatment products through these tubes. These products can be applied through a port on the side of your home. Not only does this make it easily accessible, but it prevents us from needing to drill holes in your walls to apply dusting everywhere inside of them.
When To Use In-Wall Pest Control Tubes
While in-wall pest control tubes are great for deterring pests from settling in your walls, they are not enough to tackle infestations on their own. These tubes should be applied alongside other pest control methods to ensure your home remains safe from infestations.
Ongoing Pest Service Plans
The best method of employment for in-wall pest control tubes is alongside regular treatment services offered in our ongoing pest service plans. That way, we can regularly use the tubes to apply treatments so that pests stay away from the insides of your walls. This also allows us to keep these tubes maintained so that they remain effective. Ongoing service from Bold Servicing covers all of your general pest control needs. Not only will we eliminate any current infestations, but we will also take the necessary steps to ensure your Tampa home remains protected from pests all year long.
Contact The Experts At Bold Servicing Today!
If you are interested in learning more about our in-wall pest control tubes, or if you would like to enroll in one of our ongoing pest service plans, contact Bold Servicing today. We begin with a free inspection of your property and provide a free quote so that you know exactly what you are dealing with. Pest infestations are a pain that nobody wants to deal with, but with ongoing service from Bold Servicing, you don't have to handle them on your own. Give us a call today to get started.
Learn more about our home pest control and commercial pest management options.
Request Your Free Quote
Complete the form below to request your quote.