Customized Pest Management For Your Tampa, FL Home
When it comes to pest control, there's no one-size-fits-all solution. We know that no two homes are exactly the same which is why we take a customized approach to residential pest control. Our plans are designed with the customer in mind so that you receive the most effective treatment for your property and your pest problem.
We're In Your Neighborhood
Enter your zip code below to see special offers in your area.
How Big is your Home?
Adjust slider to match square footage of your home
Billing Information
Confirm Details & Schedule Service!
Program:
Terms & Conditions
| | |
| --- | --- |
| | |
I accept the terms and conditions
Service Scheduled
Your Choice Of Premium Pest Control Plans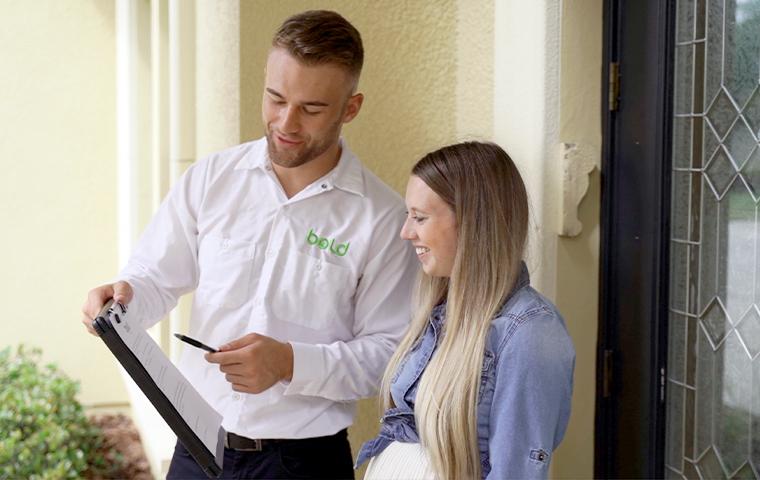 Part of offering a customized approach means offering a variety of plans so that you can pick the one that best fits the needs of your property. Our three residential pest control plans are Bronze, Silver, and Gold.
Bronze
The Bronze plan is designed to address all of the basic pest control needs a home might require. This begins with a free inspection of both the interior and exterior of the property to identify nesting sites, entry points, and problem areas. Following the inspection, we will treat the home with liquid residual product and place granules in the yard. Keep in mind, all of our products are family and pet-friendly. These treatments target all general pests and are implemented specifically to your property's needs.
The Bronze plan also includes four annual treatments to ensure your home remains pest-free throughout the year.

Silver
The Silver plan is designed to cover all of your basic pest control needs but with a little more oomph. The Silver plan includes everything featured in the Bronze plan. However, instead of four annual treatments, the Silver plan includes Six annual treatments for homes that require a little more attention.

Gold
The Gold plan continues to build on what the Bronze and Silver plans offer. In addition to six annual treatments and covering all general pest control needs, the Gold plan also includes:

German Roach Warranty


Rodent Bait Boxes (if needed)


Fly Warranty


Moth Warranty


Aphid Warranty

Our pest control method consists of a three-pronged approach to home care: an inspection, a treatment, and a follow-up.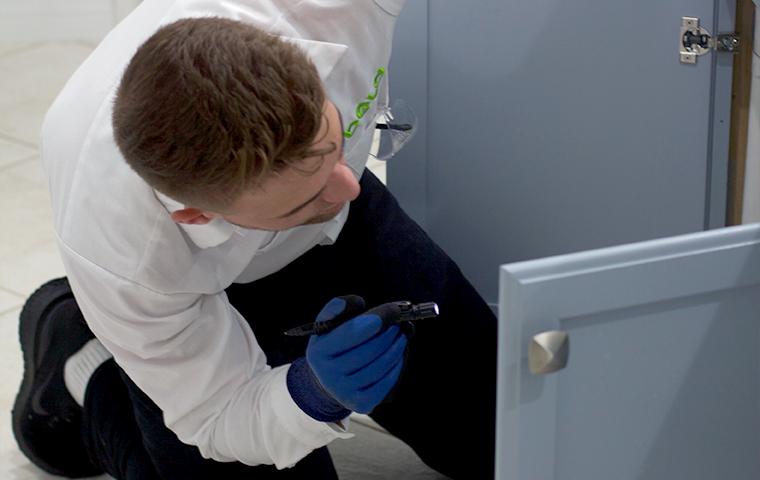 Inspection
All of our plans begin with an initial inspection of the property so that our expert technician can get a better understanding of what your home needs to be secure from pests. First, we go over the entire exterior of the structure looking for any type of pest activity including wasp nests, spider webs, and ant trails. We also inspect around the foundation, looking for nesting sites, conducive conditions, and entry points. For the interior, we will ask the customer if they've noticed any pest activity while also searching for water sources and entry points.
Treatment
Next, we treat the interior and exterior of your home. We treat the exterior of the structure with a liquid residual product. We focus on the foundation, eaves, and any nesting sites around the property. We will also wipe away any spider webs, and place granules in the yard. For the interior, we will treat with the liquid residual product and apply dust and bait wherever necessary. Although detrimental to pests, all of our products are safe to use around people and pets.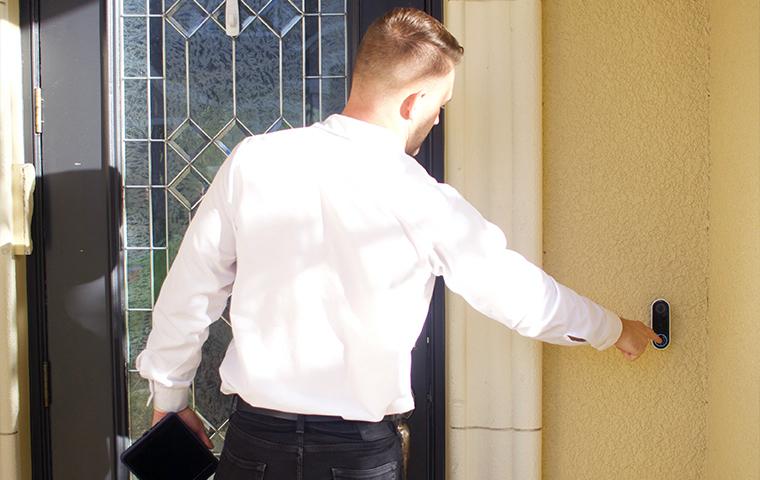 Maintenance
We will follow up with you in accordance with the plan you've selected. These maintenance treatments can occur either four or six times per year depending on your plan. These treatments are designed to address any pest activity that may have arisen since the previous treatment. Additionally, we also offer free re-services if the pest issues in your home continue to persist after a treatment has been implemented.
Our Additional Residential Pest Services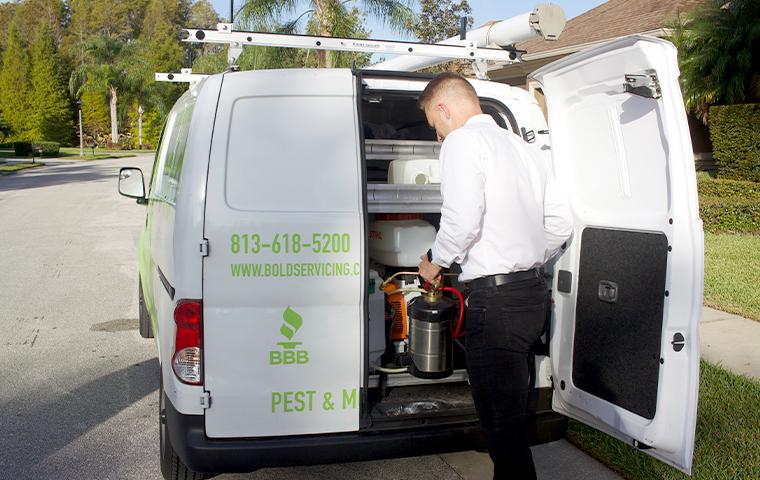 While our pest control plans are great for addressing your general pest control needs, we also understand that certain pests require more attention than others. That's why we offer additional residential pest services that are designed to specifically address these more tenacious and dangerous pests. These include:
In addition to our specialty pest control services, learn more about our commercial pest management options.
The Bold Servicing Guarantee
Here at Bold Servicing, our customers' satisfaction is our number one concern. That's why all of our services come with the Bold Servicing Guarantee. If after any treatment you feel the problem has not been adequately addressed, we will come back for a free re-servicing to ensure all issues have been resolved. Reach out to us today to learn more about our residential pest control options.
Request Your Free Quote
Complete the form below to request your quote.