Take Back Your Tampa Property From Fleas & Ticks
One of the benefits of being a Tampa property owner is getting to spend relaxing days in your yard. However, if you have a flea or tick problem on your property, it could make you not want to go outside. Moreover, fleas and ticks aren't just dangerous to us; they can threaten our pets, too.
Fleas and ticks are parasitic pests that feed on the blood of warm-blooded animals. In doing so, they have been known to spread a variety of bloodborne illnesses to both humans and our pets. That's why our experts at Bold Servicing offer a flea and tick control program to our customers. Whether you're in your home or your yard, you shouldn't have to worry about being bitten by these dangerous parasites. With Bold Servicing on your side, we can greatly reduce the threats of fleas and ticks on your Tampa property.
How Our Flea & Tick Control Program Works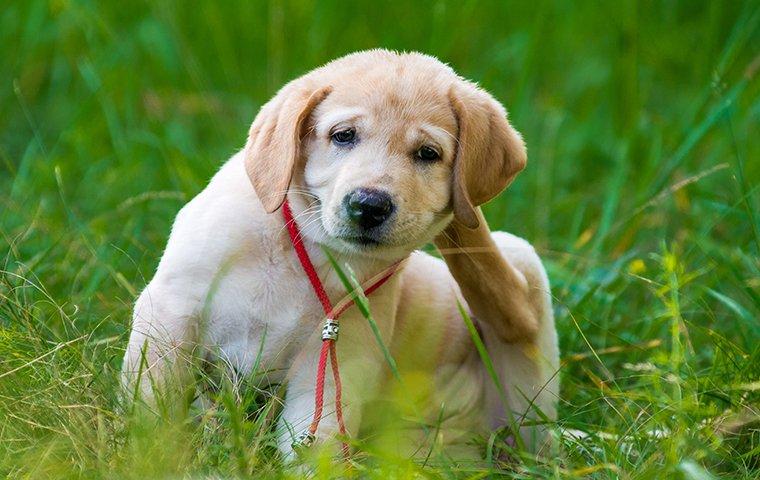 Understanding the dangers posed by fleas and ticks and reaching out to a professional for help is the first step towards protecting your family and your pets. At Bold Servicing, we offer comprehensive care that will effectively reduce the flea and tick population on your Tampa property.
Inspection
Our flea and tick control program begins with a detailed inspection of your property. During this inspection, we look for any factors that might make your property more hospitable to fleas and ticks. These include long grass, overgrown vegetation, and other areas where these pests like to hide. We also look for factors that attract flea or tick-carrying wildlife to your property. More often than not, these parasites are brought onto properties by wildlife who have ventured into your yard. Animals that could bring fleas or ticks onto your property include rodents, deer, raccoons, and other wildlife.
Treatment
Following the inspection of your property, we will begin by making recommendations to you about steps that you can take to make your property less hospitable to fleas, ticks, and the wildlife that carry them. We may also recommend that you speak to your vet about fleas and tick treatments for your pets. Then, we will treat both the interior and exterior of your property with a liquid residual product that is devastating to fleas and ticks. Rest assured, our treatments are safe for you, your family members, and your pets.
Call Bold Servicing Today For A Free Quote!
If you are having issues with fleas or ticks around your Tampa property, give the professionals here at Bold Servicing a call today to ask about our Flea & Tick Control Program. Whether it's comprehensive home pest control or commercial pest management, Bold Servicing has exactly what you need to get rid of pests efficiently! If that's not enough, we also offer free reservices if the pest problem persists after a treatment has been administered. Don't let dangerous parasites like fleas and ticks threaten the health and safety of you, your family, and your pets. Give us a call here at Bold Servicing, and let us take care of the problem for you.
Request Your Free Quote
Complete the form below to request your quote.